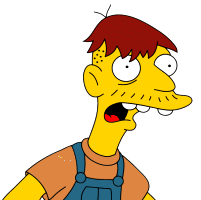 Clete Thomas and Eddie Bonine. Two guys that if I didn't follow the Tigers, I probably would think that they were involved in NASCAR. Instead they were involved in the Tigers beating the Rockies tonight. Clete followed up his 2 bases loaded walks, by reaching base all four times he stepped to the plate tonight. A walk (naturally), a double, and two singles tonight and it's looks like Tigers LF platoon is solid no matter whose playing.
As for Bonine, in his third major league start he held the defending NL champs to just one run on 5 hits. And this was the real Rockies line-up (minus Todd Helton) not the AAA squad they have been fielding most of the year due to injuries. He only struck out 2, but didn't walk anyone. He didn;t allow a hit until the 5th, and prior to the Garrett Atkins single, the only Rockie to reach base was Matt Holliday who was hit by a pitch in the first.
Not to be lost in the former Mud Hen praise, is the Grand Re-Opening of Grandyland. Curtis had two triples to cap a 4-hit night. That's 11 hits on the homestand, and extending a hitting steak to 15 games. In those games his average has risen from .235 to .294, and his OBP has jumped from .294 to .343. The quality of the starting pitching has been a huge reason for the turn-around of the Tigers recently, but the resurgence of Curtis has played a large part as well.
7 runs and not one home run. 3 triples though. Kinda of weird that the ball was traveling just not out for the tigers. And don't look now, the Tigers send Justin Verlander to the mound tomorrow to try to reach .500 for the first first time since the season started.
Tigers 7 Rockies 1
W: Bonine (2-0)
L: Jimenez (2-8)
Tigers Record:
W - L
39 - 40
3rd Place AL Central (5 GB Chicago)